Posted under Uncategorized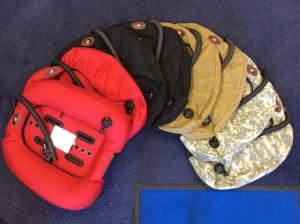 Check out our new completely MADE IN THE U.S.A. 40 & 30lb. Lift donut style wings. Bottom mesh drain, cordura shell fabric, easily patch able bladder. 40 lb. lift $300.00! 30 lb. lift $280.00! We also are offering a custom option with any color or pattern for $375.00! A great deal for a quality product! The company who makes these for us also contracts with the Military.
2 Responses to "NEW WINGS!"
http://www.stceciliagolftournament.com/ on 27 Jun 2016 at 9:35 am #

el sistema de comisiones, son multiplos de 4 para tu sponsor, 1º venta para el afiliado 2º para el sponsor, 3ªpara el afiliado 4ª para el sponsor, ¡5ª 6º 7ºpara el afiliado 8ª para el sponsor, 9º 10ª 11ª para el afiliado 12 para el sponsor y asi hasta el infinito, quizas ciesta entender pero es una maravilla matematica, un abrazo

http://www./ on 29 Jul 2016 at 7:08 am #

OhMYfreakinGOD!!! [apologies if my awe offends!]You look SO beyond divine!!! Christina chose such perfect dresses for you and that red! Ohmy gosh!!! GORGEOUS!!!Huh??? Lap dancer?? and a hoo… the hell thinks that???? HOW??? The clairvoyant thing, hmm, yes, okay but that's a movie stereotype… although you do remind me of Solitaire in the Bond movie… to me you're Vix Extraordinaire.
Leave a Reply