Posted under Uncategorized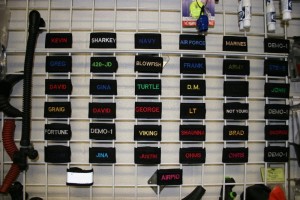 Who's is that? Which one is mine? and who is that? How many times have you wondered these questions when it comes to identifying gear or people especially underwater. Well now we have custom embroidered BCD corregated hose retainers with either name rank or serial number, basically anything you want and in any color under the sun. Come check out a cool way to customize your gear so the questions get left behind.
One Response to "Custom Color & Embroidery on your B.C.D"
White faucet on 09 Jul 2021 at 8:38 pm #

wonderful as well as amazing blog site. I really want to thanks, for giving us far better details.
Leave a Reply